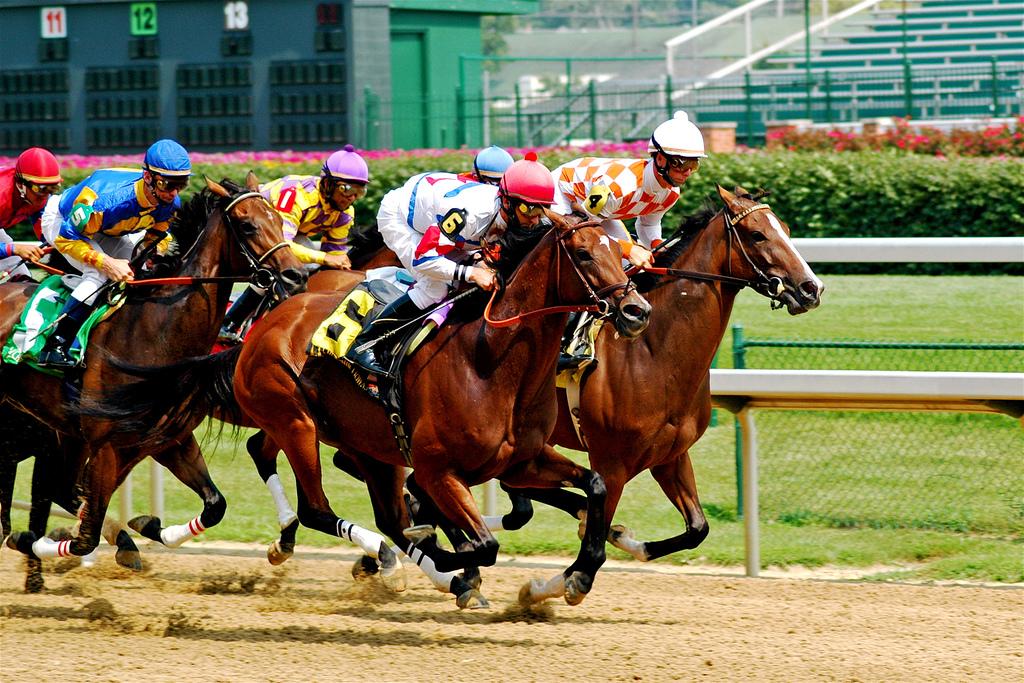 An article posted on August 11, 2015 in the Lincoln Star Journal was entitled: Date set for Lincoln's one annual horse race.
This was our response; also posted in Lincoln Journal Star on August 20, 2015.
I found it very interesting that the Lincoln Race Course is so proud to announce their one day a year of horse racing in order to keep their simulcast license. They should be ashamed of themselves for bragging about this farce. Nebraska Horse tracks are the only business in the state allowed to gamble on simulcast races in other states. They were given that privilege years ago under the guise that they would use the profits to hold horse races and thus "save the horses." Well, that never happened and now they are back saying they need slots to "save the horses." When will the gambling industry admit that they don't give a hoot about the horses and just want to use them to line their own pockets with gambling dollars?
Just look at what happened to our neighbor, Iowa. The gambling industry cried that they needed slots to "save the dogs." They got the slots but just last year a Council Bluffs casino announced they were losing $9 million a year keeping dog racing alive. They offered their Legislature millions to let them off the hook, dump the dogs and continue to make a fortune on slots. Proponents of the change said it was time for the dogs to go as they are a dying breed. The same thing will happen to the poor horses that are being used as pawns in the Nebraska scenario.
A one or two day race season in Lincoln and Omaha is not live horse racing. The Racing Commission no longer exists to support live horse racing. They are working to transform horse tracks into other forms of gambling, like simulcasting and, their dream, slot machine parlors. This is not good for live horse racing or for Nebraska. The state racing commission fears its own end since horse racing has effectively ended in Nebraska due to lack of public interest.
"Give us the slots, and we'll create jobs and save the horses," they promise.  Don't bet on it!  What it will do is increase gambling addiction, which in turn destroys families and legitimate businesses. Do we need more crime, more embezzlements, more divorces and more suicides? NO
The Racing Board in Nebraska also announced that they will be back in the Legislature next year to try to get the "Historic Horse Racing Machines" put on the ballot. Remember that these are the same "Dead Horse Slot Machines" that have been defeated year after year. Rest assured, if they are coming back then so will we. Gambling with the Good Life has protected Nebraska families and businesses against expanded gambling successfully for the past 20 years, and we are not about to give up now.
Pat Loontjer   Executive Director   Gambling with the Good Life
Protecting Nebraska families and businesses against expanded gambling since 1995
https://gwtgl.com/wp-content/uploads/2014/10/185495525_fe02f38546_b.jpg
683
1024
gwtgl
http://gwtgl.com/wp-content/uploads/2015/03/GamblingLogo2C.jpg
gwtgl
2015-08-31 14:21:10
2015-09-26 20:17:22
Lincoln One Day Horse Race is a Farce