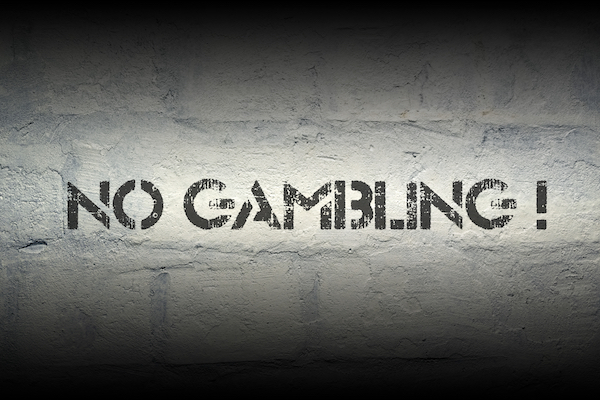 Protect Nebraska's Constitution
Protect the Good Life
Vote "NO" on #429, #430, #431
Voters will be asked to amend Nebraska's constitution to legalize all forms of gambling on the 2020 ballot. If approved, casinos could be built not only at racetracks, but anywhere Native American tribes own land in Nebraska—whether at a racetrack or not—permitting casinos to be built across the entire state.
1. Casino Gambling Will NOT Provide Property Tax Relief
Casino gambling creates economic and social costs that ruin lives, families, businesses, and communities. But gambling operators don't pay for these harms. Taxpayers do.
More gambling = higher taxes. For every $1 of gambling revenue the state must spend $3 on social costs.
A 2019 study by prominent Creighton University economics professor Dr. Ernie Goss concluded casino states tax their citizens more heavily than states without casinos.
Iowa has raised taxes since gambling moved in. We call it the ABCs: Addiction. Bankruptcies. Crime.
Gambling interests claim "property tax relief" but cannot prove it. It's a hoax.
2. Keep the Money in Nebraska is a Lie

"Slots in Nebraska will just drain more money out of the state," says John E. Anderson, University of Nebraska Department of Economics.
In 1996, Michigan voters approved casinos to "stop" the $500 million going over the border to Ontario, Canada.  With the increase in gambling, now $700 million leaves the state.
In 2003, a study for the Omaha Chamber of Commerce concluded that just one, average size casino operating in Omaha  would increase gambling losses in the Omaha metro area by 66% and result in $132 million in social costs.
CEO Warren Buffett says, "There's nothing getting developed. It's a transfer of money…You don't need more of  it".
3. #429 Changes our Constitution to Legalize Limitless Forms of All Casino Gambling
Legalizing even one slot machine automatically allows Native American tribes to open as many casinos as they  want –  untaxed, unlimited, and greatly unregulated.
Changing our constitution will allow slot machines, the "crack-cocaine of gambling," sports gambling, and full- blown casinos across Nebraska.
 "Fellow Nebraskans, we implore you to join us in protecting the integrity of the Constitution and the "good life" in this state by voting "no" on any and all proposed amendments to expand gambling in this state."
– Tom Osborne & State Senator Ernie Chambers
Nebraska should not be for sale.
Don't let gambling interests change our constitution and state forever to line their own pockets.
 Vote "NO" on #429, #430 & #431
https://gwtgl.com/wp-content/uploads/2016/08/AdobeStock_65264698-copy.jpg
400
600
GWTGL
http://gwtgl.com/wp-content/uploads/2015/03/GamblingLogo2C.jpg
GWTGL
2020-09-15 17:20:14
2020-09-18 08:29:26
Protect Nebraska's Constitution -- Protect the Good Life