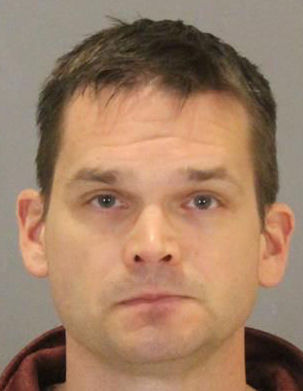 Former Dundee Presbyterian worker gets probation after stealing thousands from church for gambling.
A former employee at Dundee Presbyterian Church was sentenced Monday to five years' probation after pleading guilty to felony theft of over $37,000 from the church.
Jeffrey D. Bomberger, 42, of Lincoln, was also ordered to pay $6,000 in restitution and get treatment for a gambling addiction by Douglas County District Judge Thomas Otepka.
Most of the church's losses were covered by insurance, according to defense attorney Jim Hoppe.
"Jeff is now involved in therapy and treatment for his gambling addiction," Hoppe said. "This has financially devastated him in every possible way."
Investigator Lance Ivener of the Douglas County Attorney's Office said in an affidavit that Bomberger, the former director of operations at the church, admitted to using church funds for gambling at keno parlors. Bomberger began working for the church, at 5312 Underwood Ave., in April 2014.
Church leaders met with Ivener on Nov. 2, 2015, after they discovered Bombarder had been using a church account to purchase Visa cards that he said were being used for charitable donations to area ministries. Officials at the ministries denied receiving any money from the church except "officially approved checks," Ivener said.
https://gwtgl.com/wp-content/uploads/2016/06/57576a69e0cf1.image_.jpg
391
303
gwtgl
http://gwtgl.com/wp-content/uploads/2015/03/GamblingLogo2C.jpg
gwtgl
2016-06-08 21:01:43
2016-08-08 21:06:27
Former Dundee Presbyterian Worker Gets Probation